振奋人心!新冠特效药来了,一针见效!
Inspiring!The medicine for COVID-19 came out! Works with only one shot!
中国首款抗新冠特效药面世了!
China's first specific medicine to fight COVID-19 has been released!
输完液就能立刻起效,或可让新冠"变感冒"。
After the infusion, it can take effect immediately and may make COVID-19 become a "cold".
这款由中国全自主研发的抗新冠特效药,日前已成功获得药监部门的上市批准。
This anti-COVID-19 specific medicine, independently developed by China, has successfully obtained marketing approval from the drug regulatory authority.
特效药研发团队的领军人物——清华大学医学院的张林琦教授在接受采访时表示:
Zhang Linqi, a professor at Tsinghua University's Medical School who is leading the medicine development team, said in an interview:
安巴韦单抗/罗米司韦单抗联合疗法,主要作用以治疗为主,能够降低高风险新冠门诊患者80%住院率和死亡率!
Ambavizumab/romisizumab combination therapy, which is mainly therapeutic, can reduce hospitalization rate and mortality rate of high-risk COVID-19 outpatients by 80%!
在国产特效药临床二期试验时,张林琦团队就申请参加了美国国立卫生研究院主办的临床试验。
During the phase II clinical trial of the medicine, Zhang's team applied to participate in the clinical trial sponsored by the National Institutes of Health.
这是一个全球范围内进行比较的,公开透明的临床试验,将在四大洲六个国家111个临床试验基地,开展试验。
This is a globally comparable, open and transparent clinical trial that will be conducted at 111 clinical trial sites in six countries on four continents.
在12月3日,美国国立卫生研究院,公布了临床试验数据:
On December 3rd America's National Institutes of Health published clinical trial data: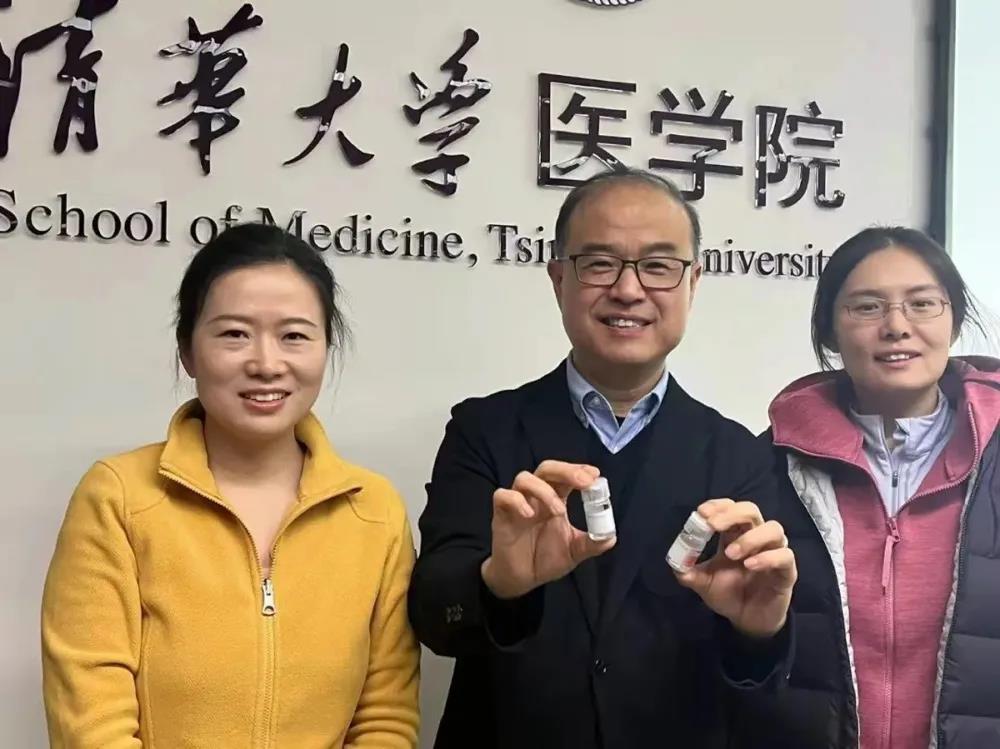 张林琦团队研发的安巴韦单抗/罗米司韦单抗联合疗法,能够降低高风险新冠门诊患者住院和死亡风险80%。
Zhang's team developed the amberavizumab/romisizumab combination therapy, which reduced the risk of hospitalization and death in high-risk COVID-19 outpatients by 80%.
同时,治疗产生的抗体,在人体内可存留9至12个月,对预防感染也有一定作用。
At the same time, the antibodies produced by the treatment, which can persist in the human body for 9 to 12 months, also play a role in preventing infection.
疫情已经两年了。
The epidemic has been going on for two years.
如今,每周依然有50000人死于新冠肺炎。
Today, 50,000 people a week are still dying from COVID-19.
全球形势依然十分严峻。
The global situation remains grave.
但世卫组织总干事谭德塞强调,全球范围内在2022年,有能力与信心控制新冠的流行,逐渐回归正常生活。
But WHO Director-General Tedros Adhanom Ghebreyesus stressed that the world has the ability and confidence to control the COVID-19 epidemic and gradually return to normal life in 2022.
近期,张文宏也发文表示:"这将是最后一个寒冬!"
Recently, Zhang Wenhong also wrote: "This will be the last cold winter!"
我们终会"拨开云雾见天日,守得云开见月明"。
We will finally "clear the clouds to see the sun, keep the clouds to see the moon."